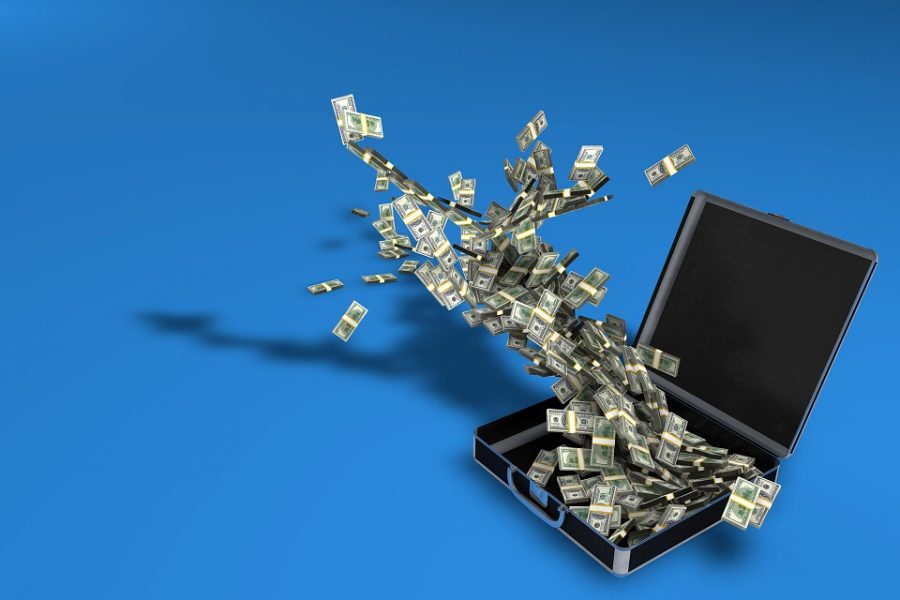 Grin, the new privacy-oriented cryptocurrency launched on Tuesday, January 14, has been what most cypherpunks have been wanting. The coin has been developed using the technology known as mimblewimble.
Many groups of investors and miners were closely watching the coin from the day of its launch. Eric Meltzer of Primitive Ventures mentioned about the Grin's launch in his Proof-of-Work newsletter in the previous week. He had written:
"There is (by our conservative estimates) 100 million dollars of mostly VC money invested into special-purpose investment vehicles to mine Grin. This does a lot of weird things: it turns a bunch of people who would have been buyers of grin into sellers of it, it changes the composition of the early holder roster, and it means the chain will launch with an extremely high degree of security via high PoW hashrate."
However, within a few days of its launch, the coin has now fallen massively. At the time of press, the coin was valued at $10.94, with a market cap of $1.11 million. The coin registered a 24-hour trade volume of $149,000, with a steep fall of 95.8% in the past 24 hours.
The coin reported a 24-hour high at $261.65%, while a 24-hour low of the coin was marked to be $4.60. The coin fell by 97% of its original value within a day, which is staggering as it was branded as "the thing that comes closest to bitcoin" by a partner at a crypto investment firm on the basis on anonymity to CoinDesk. The source also added:
"In a lot of investors' minds it kind of pattern-matches to 'bitcoin 2.0.'"
However, as per sources, there were many large funds shopping for hash power before Grin's launch. As per Wan, there will be some disappointment. Even though the massive interest in protocols is compelling, she doesn't think that early mining is a good idea. She wrote:
"Grin won't be profitable, especially early on."
According to the Block, the token's hashrate is 285.6k graphs/s. An equivalent of 146,500 GTX 1060 6GB or the equivalent of 88,200 GTX 1070 Ti 8GB are currently mining Grin.
Twitter users were not behind in following the news of Grin's performance within a day. As The Block announced the hashrate of the token a twitter user, @HabichtJonathan commented on the coin's performance:
"And lost like 99% of its value a day after launching."
At the moment, 1BTC is equivalent to 470.26 Grin, which was used a shield by another Twitter user @csakzozo, who compared Zcash to BTC and said:
"1 ZEC=25 BTC :P"
Grin was the ideal coin that many cypherpunks were looking forward to but the current performance of the coin is saying otherwise. Many followers of the crypto world acknowledged the impressive technology used for the coin but dismissed it almost immediately. Twitter user @stephanlivera said:
"Grin may have interesting tech, but monetarily it's still a shitcoin. To displace Bitcoin, new coins can't just be better on one aspect (eg privacy), they have to be better on the whole."
While @hodlonaut had an interesting insight for people who thought that the coin will appreciate against Bitcoin as he said:
"Buying Grin probably means you think it will appreciate against BTC.
Grin will print 27million coins every year. It's inflation rate will go from 400% in 3 months, to 100% in a year. Bitcoin inflation will go from around 3.8% now, to 1.8% in 2020. Good luck out-SoV'ing Bitcoin."
The performance of the coin stands true on Wan's prediction of Grin not doing well early on.