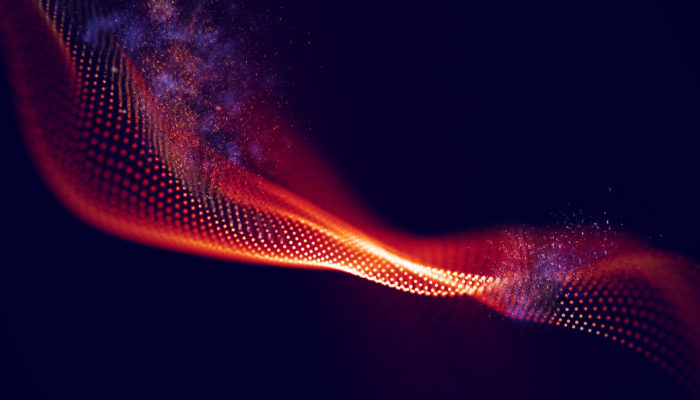 While the holiday spirit was in full swing over the past week, the crypto industry maintained its unrelenting drive for growth and adoption. The Litecoin Foundation divulged a sponsorship with the UFC, while Bitcoin's Lightning Network continued to swell. However, it hasn't been all sunshine and rainbows, as the Electrum Wallet came under attack, while Huobi and Bitmain laid off employees.
Crypto Tidbits
Electrum Wallet Breached, 250+ Bitcoin Stolen: On Thursday, reports arose that Electrum Wallet, a popular open-source project founded in mid-June 2011, was breached in a "clever attack." Per ZDNet, who broke the news, hackers purportedly added dozens of "malicious servers" to the Electrum network, so when a user issued a transaction, a hacker-backed server would reply with an error message asking victims to visit a fraudulent GitHub repository (repo). If downloaded, the malicious application would request for users to input a 2FA code, which was siphoned to the attacker, subsequently allowing Bitcoin (BTC) to be snatched. Via the use of the attack vector, the bad actors netted 200+ BTC, valued at ~$800,000 at the time of writing.
Litecoin To Sponsor UFC 232: Charlie Lee, the creator of Litecoin and a long-time crypto diehard, recently revealed the LTC logo will make its way onto the stage of UFC (Ultimate Fighting Championship) 232: Jones Vs. Gustaffson 2. In an announcement released in tandem with Lee's tweet on the matter, John Eidson, the director of marketing & communications at the Litecoin Foundation, explained that Litecoin will become the "Official Cryptocurrency Partner" of the upcoming sports event, which will take place this Saturday (December 29th) in Inglewood, California. The match, which will be the last UFC contest of 2018, will see Jones challenge Gustafsson in a Light Heavyweight match. Commenting on the rationale behind this sponsorship, Eidson explained that the Litecoin Foundation has intentions to continue partnerships with "great companies and brands" moving into 2019, making it logical for the cryptocurrency to "step into UFC's world-famous Octagon now." Interestingly, this sponsorship isn't straight out of left field, as Lee told Bloomberg that he intends to focus on adoption in 2019, making this move (while still in 2018) an evident jab at bolstering Litecoin's global presence.
Crypto Powerhouse Bitmain Laying Off Staffers: Last week, reports arose that Bitmain, the Beijing-based crypto mining giant, was looking to lay off much of its 2,000+ staffers. In a statement given to the South China Morning Post, it appears this internal adjustment have been confirmed. Company spokespeople explained that the heavyweight, once valued at over $10 billion dollars, was looking to make "some adjustment[s] to our staff this year." Trying to sweeten the bitter statement, it was explained that the layoffs were aimed at "auxiliary" arms. Interestingly, the company failed to disclose the exact details of this pertinent industry happening. This has led many insiders to reach out. Dovey Wan, a prominent Chinese crypto diehard, claimed that Bitmain's Beijing office will only house 300 staffers, compared to the 1,000+ pre-layoff. The firm's Shenzhen location will undergo a similar layoff in terms of percentage. Samson Mow, a Chinese-Canadian that is currently the CSO at Bitcoin development group Blockstream, claimed that Bitmain lost its whole "Copernicus" team. The team purportedly pruned the startup's Bitcoin Cash GO client.
Huobi Follows Bitmain's Lead: In the aforementioned South China Morning Post piece, it was also revealed that not only is Bitmain laying off staffers, but so is Huobi. Citing a company spokeswoman, the outlet claimed that Singapore-based Huobi is "optimizing staffing." Other than the fact that the firm intends to cut its worst-performing employees, not much has been publicly divulged about this effort.
Bitcoin's Lightning Network Booms Amid "Crypto Winter": The Lightning Network, a second-layer system that facilitates near-instant, low-cost, scalable Bitcoin transactions, has continued to grow at a staggering pace, even amid 2018's market downturn. Rui Gomes, a developer at Tim Draper-backed OpenNode, claimed that the network can now facilitate 500 BTC at max capacity, amounting to approximately $2 million in dollar value. This milestone was breached just two days after Crypto Graffiti, a well-known, yet pseudonymous Bitcoin-inspired artist, divulged that he/she auctioned a micro-painting depicting a black swan (a likely nod to crypto's classification on the global stage) on the Lightning Network. The piece left Crypto Graffiti's hands for one-millionth of a Satoshi, currently valued at $0.0000000395.
Coinbase CEO Commits To Donating Crypto Wealth: Brian Armstrong has long been a powerhouse in the crypto industry. Armstrong, who started his career in Silicon Valley as an Airbnb developer, founded Coinbase, the world-renowned crypto platform now valued at $8 billion, in 2012. Now, just six years later, his personal net-worth has presumably swelled to hundreds of millions, if not billions — on the back of the Bitcoin craze. Just like many of his fellow high net-worth individuals, the Coinbase chief recently committed to philanthropic efforts. In a tweet published last week, Armstrong revealed that he had signed the Giving Pledge, a formal declaration of charity targeted at billionaires created by Warren Buffet and Bill Gates. In a statement on the matter, Armstrong noted that now, he doesn't see much of a need to spend more money on his personal wants, and would rather see others benefit from his wealth.
Bitcoin Private Oversupply Issue Revealed: On Sunday, Coin Metrics, an open-source crypto asset analytics team, released a damning report about Bitcoin Private (BTCP), a fork of both Bitcoin and ZClassic. The exposé revealed that there were too many BTCP in circulation, due to a covert premine that minted 2,040,000 tokens. The bad actor behind this operation reportedly dumped 300,000 of the fraudulent BTCP on the open market, making away with an estimated $1 million to $3 million in profits. Since this information has divulged, the Bitcoin Private team has issued a lengthy response by the way of a Medium rebuttal. The response, posted three days after Coin Metrics' report, claimed that a non-core developer was responsible for the premine, as he/she omitted a pertinent line of code, allowing bad actors to generate BTCP on demand. To amend the issue, the team is purportedly looking into forking its blockchain, removing all shielded coins from existence (only ~20,000 of which are legitimate, the other 1.7-1.8 million were falsely generated).