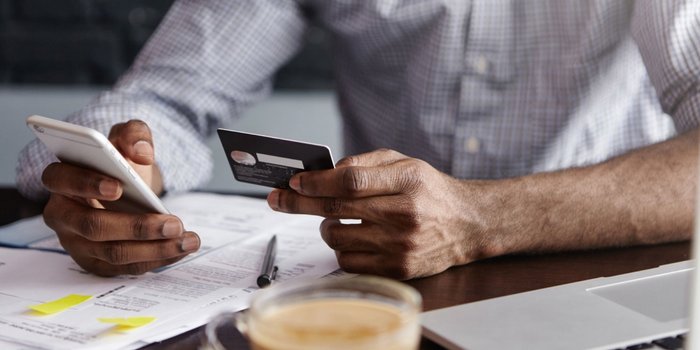 For a long time, the micro, small and medium enterprises have been having a tough time getting microloans from traditional banks, especially if the small business is new with no long credit history. A microloan is a small loan that is designed for small businesses to cover minor expenses. It can be used to purchase or lease equipment, for machinery or tech needs, for office space or furniture, and even for working capital.
However, in the last few years, the financial sector has made major advancements and brought about a revolution which is commonly referred to as FinTech. FinTechs have completely changed the way the lending institution functions. They have been successful in identifying the gaps and have developed channels that ensure smooth finance for microentrepreneurs.
FinTech is all set to boost the microloan and microbusiness industry. In this article, you'll learn how the advancing lending innovation is impacting the small businesses:
1. Easy Lending Process
Every entrepreneur knows how difficult it is to get a personal loan for businessmen from a traditional bank. The pain area is not only getting the approval, but also the speed of the entire process. With technology coming into the picture, the personal loan process is relatively simpler and faster. The technology helps the lenders to fetch information required for verification and underwriting and instantly decides whether or not to approve the loan application. That means, if approved you get the funds much faster.
2. Cash Flow Based Lending
Most startups function with huge receivables. Therefore, there is always a lean towards the availability of cash flow since the working capital tends to be always higher. FinTech has made the job easy for them by introducing e-invoicing, where the payment system is linked to the platform, which makes it possible for financial institutions to access your credit situation based on the receivables in real time. The lender then reviews the prevailing financial situation and starts seeking funds, thus ensuring that the business doesn't suffer and survives for long.
3. Easy to Accept Payments Globally
Before FinTech, small businesses had to take help from major credit companies to accept overseas payments. But now with FinTech, the process of accepting overseas payment has become cheap and easy.
4. Ease of Doing Overseas Business
Earlier, small businesses had to pay a huge amount of money as fees to transfer money overseas. They had no other option. FinTech has now come to their rescue. Its peer to peer lending allows financial transactions between people living in different countries across the globe at a very low cost.
Final words
FinTech is helping small businesses by opening up vast opportunities for them. The technology is changing every small business game for the better. Whether you are a sole proprietor or run a small or medium business, it would be clever to leverage the full potential of these technology advancements. FinTech is here to stay and this is just the beginning. So, buckle up!