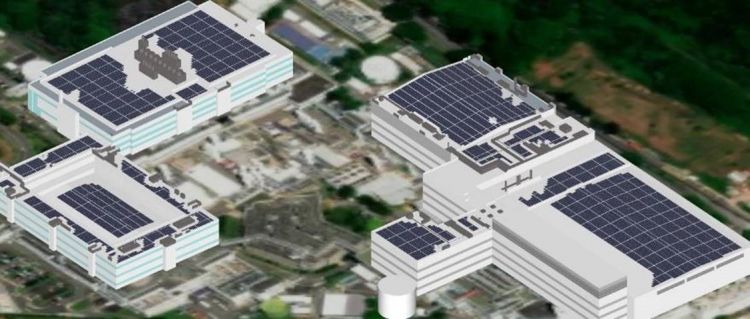 Major Singapore utility SP Group has launched a blockchain-powered renewable energy certificate (REC) marketplace, which is amongst the first of its kind worldwide.
The platform allows local and international bodies of any size and in any location to trade in RECs related to a range of renewable energy sources. The use of blockchain technology allows buyers to be automatically matched with sellers around the globe according to their preferences. Blockchain also serves to ensure the security, integrity and traceability of each REC transaction, which will then help spur even more integration of renewable energy onto the grid, said SP Group in a release.
Local organisations City Developments Limited (CDL) and major Southeast Asian-bank DBS Bank (DBS) have already been named as the first buyers in the marketplace. Meanwhile solar providers such as C&I specialist Cleantech Solar Asia and LYS Energy Solutions have signed an agreement with SP to place their solar assets on the marketplace for sale of RECs.
"By having our 120 solar sites in Asia on board this platform, we can now allow consumers, who are unable to generate their own renewable energy, another reliable solution to achieve their clean energy goals," said Raju Shukla, executive chairman, Cleantech Solar Asia.
Lionel Steinitz, CEO, LYS Energy Solutions, added that the new REC marketplace was "a world-wide debut of ensuring interoperability towards smart grid success while helping companies to achieve their sustainability targets".
Similarly, global chemical logistics company Katoen Natie Singapore, who will be launching Singapore's largest single unit rooftop solar facility at a warehouse, has also signed up as a REC seller.
Mike Power, COO of Technology and Operations, DBS, said: "As Southeast Asia's largest bank, we recognise the leadership role we can play in promoting sustainable development, including supporting innovations in renewable energy. SP Group's blockchain REC platform will make it more economically effective for organisations and will catalyse the transition towards a low carbon economy. We look forward to many more innovations in renewable energy technologies to achieve a sustainable, affordable, secure and inclusive energy future."