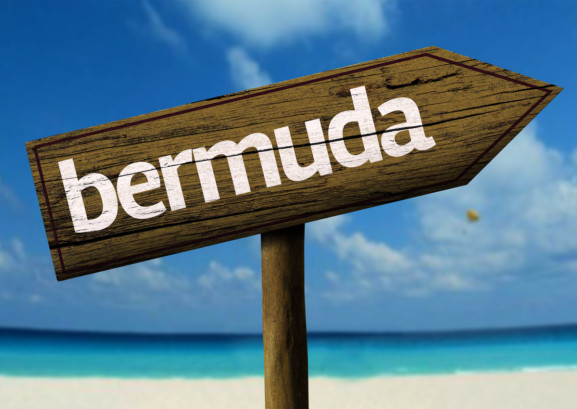 For many, Bermuda brings to mind palm trees, pink-sand beaches, and the famous business-suit dress shorts for men, but Bermuda has quietly become a safe haven not just for vacations, but for blockchain visionaries.
While the world waits to see what the U.S.'s SEC will decide to do with blockchain ventures, and Asian countries likewise wait for clarity from policymakers, blockchain innovators are finding sanctuary in Bermuda. Thanks to forward-thinking and groundbreaking policy initiatives, Bermuda has become a hot spot for blockchain businesses.
A pro-crypto government
Blockchain and cryptocurrencies can't get anywhere without government support. It's not surprising that the nations that have pulled ahead of the pack when it comes to progressive legislation regarding blockchain have lithe, efficient governments that can pivot quickly: Malta, Lichtenstein, Gibraltar, and Bermuda.
Bermuda launched a task force specifically to tackle the issue of blockchain in 2017. The task force's mission is to "advance the regulatory environment" and to "develop Bermuda as a destination for Utility Tokens, Tokenized Securities, Cryptocurrencies, and Coin Offerings." Bermuda isn't just accepting of blockchain, it's rolling out the red carpet to become a crypto destination, and it is succeeding.
The island territory has already passed laws and a regulatory sandbox for ICOs, and in July it even created a new class of bank just to cater to FinTech and blockchain companies. This summer Premier David Burt released the names of Fintech companies that have been incorporated on the island. While these names are changing, and more companies are registering regularly, Burt's list references 22 companies currently incorporated in Bermuda and another 21 that have "reserved their names to be incorporated." And Bermuda is also being strategic about its own development: It has signed memoranda of understanding with several blockchain companies, including Shyft and Binance, stipulating that the companies will invest in blockchain education initiatives in Bermuda to help the local population benefit from the industry and encourage economic activity.
Hospitable Bermudan banking
Bermuda is building its blockchain policy on top of its robust existing support structure for FinTech, thanks to the success of the reinsurance industry in Bermuda, (which is literally insurance for insurance companies, if you're not familiar).
As a British Overseas territory, Bermuda also has the financial backing of the UK and ties to well-known, trusted British banks. It's at least partially thanks to these banks, known internationally for their security, that Bermuda is a popular destination for hedge funds and other multinational corporations. The country has built up a reputation for being a good host for major league businesses over many years.The Bermuda Business Developments Agency released a report, estimating that Bermuda will generate $286 million for every 1,000 blockchain jobs created.
It doesn't hurt that Bermuda's premier majored in finance and information systems and even founded his own IT consultancy before he ever entered politics. His background shines through in his active support of building up this infrastructure for blockchain.
Reasonable precaution
Bermuda does take reasonable precaution when registering any new overseas venture, however, which is a good thing. There are some key barriers to entry if you're interested in setting up shop Bermuda, but it's worth it.
Bermuda can be a challenging place to open a business compared to other locations known for this purpose, such as Delaware in the U.S. This is because Bermuda institutes several due-diligence practices and requires information about company funding and structure that many other locations do not. This process can take a few weeks.
So while Bermuda is a nourishing and supportive environment for nascent blockchain companies and blockchain giants alike, that should not be confused with a lax approach.
Extra perks
My company chose Bermuda as our home in April of this year for all of the above reasons, plus some additional benefits. Before making our decision, we looked at Malta, Switzerland, Gibraltar, and Singapore. We're an American company, so the fact that Bermuda, unlike most of the other pioneering blockchain territories out there, is in the western hemisphere is a huge bonus. It's easy to travel there and back in a day, and there's little time differential to worry about.
Additionally, the extra security rigors that the government applies to incoming businesses seem similar to what we're likely to see the SEC apply in the U.S., which means we'll be better prepared and in line with potential policy when it comes time for that.
Bermuda is a lot easier for our Chinese partners to access than other countries on the pro-blockchain front. Although Chinese citizens do need a visa, if they already have a multiple-entry visa to the United States, they don't need any additional qualifications to enter Bermuda. Considering the huge role Chinese players already have and are likely to have in the blockchain scene, this is a significant plus if you're looking for a place to plant your roots as a business.
Bermuda has developed a reputation as a conscientious, strategic, and forward-thinking actor in a burgeoning field that requires both enthusiasm and discernment to flourish.