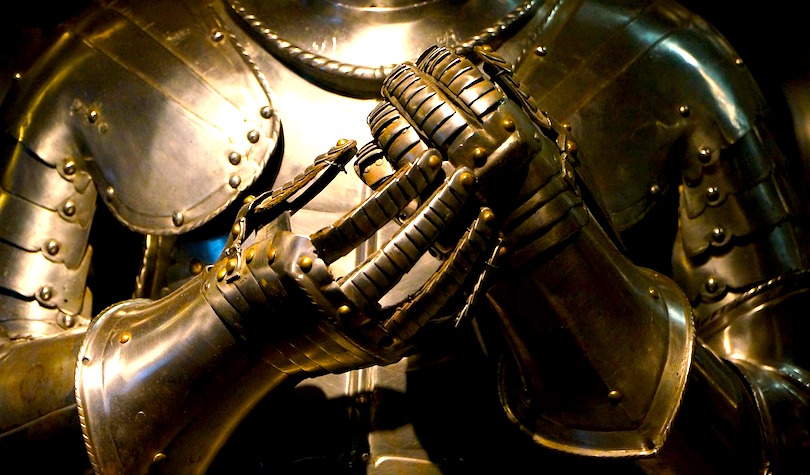 Elon Musk, the multidisciplinary engineer who builds cars and rockets as the head of Tesla and SpaceX, defines the radical new future of the biological human being in an eye-opening visit with Joe Rogan.
The two break the needle on today's conversation about the transformative powers of Bitcoin and blockchain. For anyone who says the notion of cryptocurrency completely changing the face of money and business transactions is overblown, the Musk-Rogan dialog about how the human race will radically morph is pure blasphemy.
Rogan probes Musk throughout, scratching well beneath the surface to peer deep inside the visionary's human brain, which Rogan suggests may be part alien.
In the must-watch interview, Rogan guides the viewer through a sprawling map of ideas, concepts and human challenges – cognitive, environmental, biological.
Musk, a billionaire with his share of critics and detractors, prefers to call himself a "magnet" instead of a "magnate" since business and deal-making are not his main pursuits. First and foremost, he's an engineer – a mechanical engineer, a structural engineer, an aerospace engineer. After co-founding PayPal, designing Tesla and sending a space shuttle into orbit, he's trying to figure out how to solve commuter congestion in Los Angeles. His answer: spin up a side project, The Boring Company, to drill holes and ultimately build underground tunnels to divert traffic. According to Musk, the plan may or may not work.
But he's also working on Neuralink, an artificial intelligence initiative. And that's certain – because artificial intelligence is undeniable.
Musk predicts it will change the way we live, breath and function. The future will be nothing like the present, and human beings will face an existential coin toss: join the hybridized race of man-merged-with-machine, or remain strictly and biologically human – limited in scope, cognitive powers and capabilities. And as society evolves and perceptions morph, games will become indistinguishable from reality. Or, we take a fatalistic turn that will spell the end.
Musk met with all 50 governors to explain the dangers of AI, articulating the reasons why we need to be concerned with the epic speed at which it's developing. He says he achieved nothing.
Regulating technology just doesn't come naturally to regulators, maybe because it's too fast, too technical, too scary and ultimately futile. Despite regulations, man's curiosity will rage unabated. As Rogan puts it, "I've often wondered whether or not our ultimate goal is to give birth to some new thing, and that that's why we're so obsessed with technology." Musk says the itch will push the technology to a tipping point, a singularity, at which point we can no longer opt out and reverse course.
Once sentient computers take over, there's a chance the new power structure will be good for us, with cyborgs making better decisions for us than we can make for ourselves. Or it could be catastrophic, especially if we were successful at teaching the machines how to weaponize the tech against a perceived enemy (ourselves).