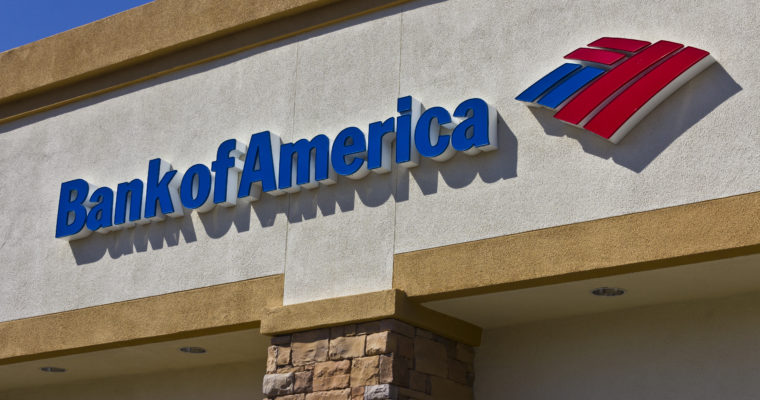 If patent applications were directly correlated with a company's commitment to innovating in a particular field, then Bank of America would doubtlessly be one of Wall Street's biggest blockchain bulls.
The bank, the second largest financial institution in the U.S., has filed for approximately 50 patents related to blockchain technology, many of which also establish a framework for integrating cryptocurrency services into the firm's core business offerings. Most recently, Bank of America filed for a patent to create an online cryptocurrency storage system, expanding on an earlier patent that the firm first applied for in 2014.
However, writing on Twitter, Michael Wuehler, whose name is listed on eight of those patents as an inventor, said that they are fundamentally "meaningless" and serve no purpose other than to drum up press coverage and make the 113-year-old bank appear to be an innovator in the fintech space.
He said:
"My name is on 8 of the 50 Blockchain patents filed by BofA and from my perspective they are meaningless other than making for press releases and public perception of innovation."
According to his LinkedIn profile, Wuehler spent more than 11 years at Bank of America, leaving his post as senior vice president in 2016 to join ConsenSys, the Ethereum development studio founded by Joseph Lubin. Soon after, he co-founded Infura, a ConsenSys-backed project that provides blockchain infrastructure to help decentralized application (dApp) developers scale their platforms. Wuehler also founded Ethereum NYC, a meetup group that now has 6,000 members.
To Wuehler's point, Bank of America has been openly-hostile to cryptocurrency, even as it touts its blockchain patents as evidence of its innovation. Along with other large institutions like JPMorgan, the firm has barred its customers from using bank-issued credit cards to purchase cryptocurrencies, and Merrill Lynch — the bank's brokerage arm — made the controversial decision to prohibit its clients from investing in the Bitcoin Investment Trust (OTC: GBTC), an investment fund that provides shareholders with exposure to BTC.
Even so, the bank has also acknowledged that cryptocurrency adoption represents a threat to its business model.