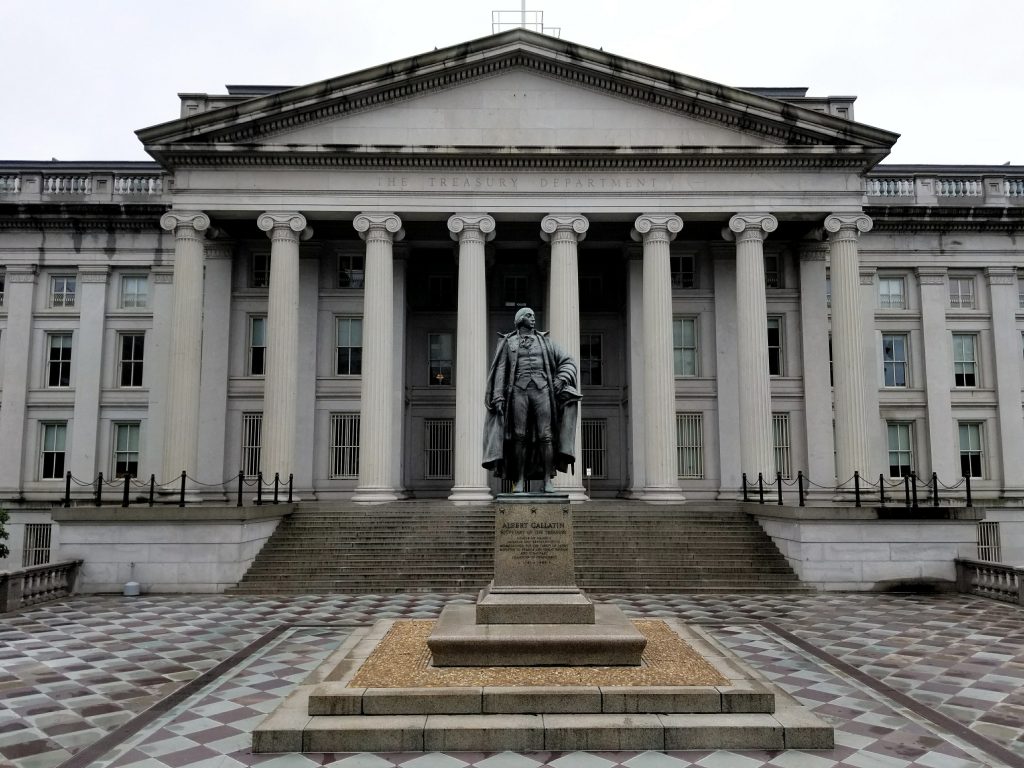 A long-awaited report from the U.S. Treasury Department on financial technology will make wide-ranging recommendations about how to modernize regulation at the federal and state levels to promote innovation in financial services, a senior U.S. official said on Thursday.
The report, which is expected to be released in the coming weeks, will be the fourth and final in a series the Treasury was tasked with completing as part of an executive order from President Donald Trump on recommendations for regulatory reform.
"One of the challenges will be to navigate a regulatory system that was designed in and for a different era," Craig Phillips, counselor to Treasury Secretary Steven Mnuchin, said at a conference held by the Securities Industry and Financial Markets Association in New York.
Since the financial crisis, more than 3,300 new fintech companies have launched, 40 percent of which are focused on banking and capital markets, Phillips said. Fintech financing has increased 13-fold since 2010, reaching $22 billion globally, with marketplace lending now making up 24 percent, or $18 billion, of all personal loans, he added.
Few details of the forthcoming report, which surveys a wide array of companies, from fintech firms to traditional brick-and-mortar nonbank financial companies, had previously been released.
The report will recommend changes to statutes and regulations, and in some cases give guidance on rulemaking, Phillips said. It will examine themes such as how regulators can accelerate innovation, reduce regulatory overlap, and tailor rules based on the size and complexity of various business models, including startups and established financial services institutions, he added.
Some of the areas covered in the report include consumer and business lending, credit services, mortgage lending and servicing, student loans and student loan servicing, auto lending, small dollar lending and debt collection, Phillips said. It will also look at advanced credit modeling and enhanced credit scoring techniques, credit bureaus, payments, wealth management and digital financial planning.
The rapid increase in digital data, how that data is managed, who can access it, and how it can be protected from cyber crime and other risks will also be explored in the report, he said.
The Treasury has previously released reports on the banking, asset management and insurance, and capital markets industries.