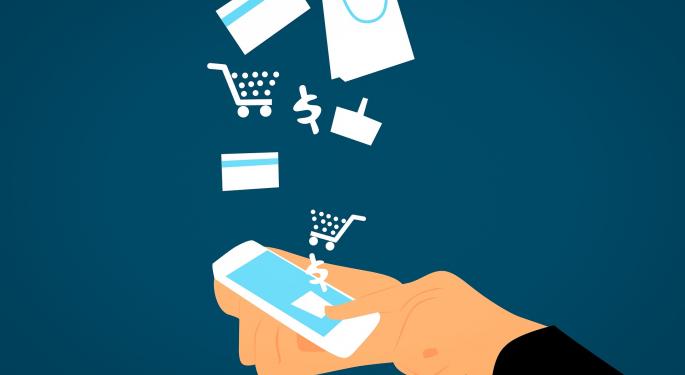 The future of financial services is already arriving through the financial technology industry, which is accessible via the Global X FinTech ETF
FINX 0.29%
FINX, which debuted in September 2016, follows the Indxx Global Fintech Thematic Index. The Global X ETF offers exposure to companies in industries such as insurance, investing, fundraising and third-party lending through unique mobile and digital solutions.
What Happened
Fintech is widely viewed as the growth area of the broader financial services universe (not all fintech stocks are members of that sector), a trait reflected by the performance of FINX. Over the past 12 months, fintech ETF is up about 48 percent while the largest traditional financial services ETF is up less than 13 percent.
FINX is at the forefront of major changes in how consumers bank, pay bills and other previously rudimentary financial transactions.
"Digitalization has changed how financial services firms interact with their customers and conduct their back-end operations," said Global X in a research piece. "Historically, customers consolidated much of their financial needs at a single financial firm's local branch where they worked with the bank's staff to conduct deposits, loans, mortgages, and investments. With digitalization, customers now frequently access automated versions of these services online, allowing for more convenient and seamless experiences."
Why It's Important
FINX is home to 31 stocks. While some are traditional asset managers and diversified financial services firms, the ETF reflects the "tech" in fintech as data processors and application software providers combine for almost 80 percent of the fund's weight.
"Many consumers are incorporating these FinTech services into their financial lives, with EY (Ernst & Young) estimating that 33 percent of the global digitally active population has already adopted FinTech," said Global X.
What's Next
Investors are responding to the FINX opportunity set. As of June 18, the ETF had $202.19 million in assets under management, of which just over $121 million has flowed into the fund since the start of this year.
"While the FinTech industry consists of a diverse set of firms, business models, and areas of focus, we believe it is well-positioned to experience outsized long term growth. The financial services industry is in a state of transition as it moves towards a more digital and scalable structure," according to Global X.