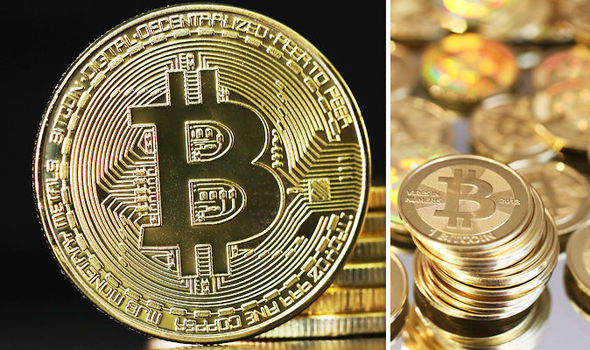 A MAJOR decision from leading investment bank Goldman Sachs could prove to be good news for Bitcoin investors by offering a huge confidence boost and potentially a rise in prices, it has emerged.
Goldman Sachs is to become the first regulated financial institution to offer its clients to trade Bitcoin futures via one of its New York desks.
The company is making the foray into the crypto futures market after pressure mounted on the bank from clients singing the praises of virtual currencies.
Cryptocurrency analyst Matthew Newton said the move was not a "huge surprise" given the vast amount of attention given to virtual money in the last year and a half.
He said: "This shouldn't come as a huge surprise to anyone who has been paying attention to cryptocurrencies over the last 18 months.
"Any forward-looking financial institution needs to understand this technology and accept its enormous potential."
Although the bank will offer a trading desk for Bitcoin, it will only offer the service in a limited capability initially.
But Mr Newton said although the move could be a positive sign for the future of Bitcoin, because the bank is not yet buying or selling coins there is still some "scepticism" about crypto.
He went on: "Despite some initial posturing, the reality is most big banks have already invested significant amounts in research and development into blockchain technology and cryptocurrencies themselves.
"It will still take time for institutional investors to fully come around – and the fact that Goldman won't be buying or selling actual coins suggest some scepticism remains – but there's a growing acceptance that these assets are here to stay."
The initiative from the bank will be led by its "digital assets" trader Justin Schmidt – Bitcoin futures will be traded with Goldman Sachs' own funds on behalf of its clients.
Despite the renowned bank making its first foray into the crypto space, Barclays CEO Jes Staley recently said virtual markets are a "real challenge" and expressed doubts over security.
He explained: "Cryptocurrency is a real challenge for us because, on the one hand, there is the innovative side of it wanting to stay in the forefront of technology's improvement in finance.
"On the other side of it, there is the possibility of cryptocurrencies being used for activities that the bank wants no part of."
Bitcoin is trading at $8,688.86 at the time of writing – the move from Goldman Sachs could increase investor confidence and bump up prices.
In the last month the cryptocurrency has seen its value rise by 8.2 per cent.
This marks a whopping rise of $658.64 to its price.
But Bitcoin has seen rapid declines and price spikes because of the monstrous volatility of the crypto space, making investment a high-risk venture.