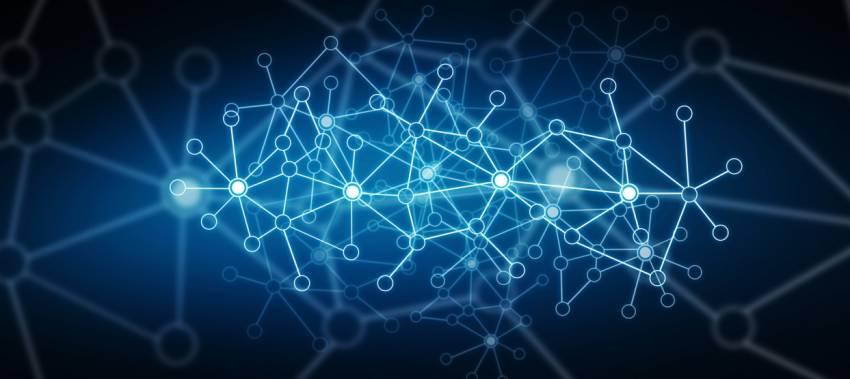 Dean Sonderegger sits down with the team at IBM Watson Legal to discuss the future of blockchain.
In our ongoing discussion around blockchain, we've discussed several qualities that make this technology conducive to the practice of law. When one takes a look at the research and financial resources that are being invested in blockchain, it is evident that many innovators in the legal technology space believe that blockchain has tremendous promise within the industry.
In our hypothetical use case on the transfer of property titles, we explored a scenario wherein property records would be stored on a blockchain managed by a local government authority. While this makes a lot of sense in some respects — the government is ultimately responsible for the records in question — there are also issues with relying on government agencies to advance this technology. For instance, property records are managed at the county level in the United States and there are 3,007 counties in the country. Can companies involved in real estate reasonably be expected to interact with that many different systems? Do we believe that counties will suddenly (and miraculously) begin to collaborate on some type of comprehensive system?
Throughout our exploration of blockchain, we have unpacked the potential difficulties for adoption without the buy-in of major intermediaries. In recent years, blockchain partnerships and groups have formed to confront this challenge. One such group is the Global Legal Blockchain Consortium, targeted specifically to the legal industry. By aligning with stakeholders across the industry, the Consortium is working to develop standards and governance regarding the use of blockchain to enhance security, privacy, and operations of legal technology.
The Consortium consists of major law firms, corporations, and several technology vendors including IBM. I recently sat down with Shawnna Hoffman, IBM Global Cognitive Legal Co-Leader, to discuss implementations of blockchain that are currently under development.
"One of the reasons we chose to be part of the Global Legal Blockchain Consortium is because we do believe that, as we start to look at how to move the needle for attorneys, it's very important to ensure that the data we use is immutable and trusted," said Hoffman. "Everything we use within this shared system should come from a trusted source. The Consortium consists of parties that trust each other, and can ensure that the data shared is accepted and trusted by all sources involved."
The notion of a Consortium is conceptually similar to that of the Automated Clearing House (ACH), the primary electronic network for financial transactions in the United States. The Global Legal Blockchain Consortium sets out to serve a similar purpose with regard to blockchain, by aligning a group of parties that trust one another and, by extension, trust the data shared amongst them.
The Consortium works together to initiate projects that address pain points that can be addressed with both AI and blockchain. Hoffman and Brian Kuhn, Global Leader and Co-Founder of IBM Watson Legal, have held more than 140 workshops with several types of stakeholders — from judges and government agencies to corporate attorneys and outside counsel — to gain an understanding of where those pain points lie and identify the market's needs. IBM itself currently has more than 400 blockchain implementations in the works with partners across the industry. IBM specifically is looking for the convergence of AI and blockchain, and is helping others in the Consortium to add to their own solutions as well.
What areas of the law are more likely to be altered by blockchain in the relatively near term? As discussed in last month's article, smart contracts hold a lot of promise for blockchain adoption. Having a single source for a contract — one that cannot be altered without all other parties knowing — has the potential to provide a lot of efficiency, accuracy and value to legal professionals' practice.
"You can have a contract that sits on your laptop, and in a year, you may need to go back and review it. Assuming you can find the contract easily, you only have access to what's on your own computer, not anyone else's – and who knows if it's been changed?" said Hoffman. "Tampering with documents happens all the time, but blockchain helps to create assurance that tampering would not occur."
A specific area within contracts that could be impacted by blockchain is non-disclosure agreements (NDAs). In November 2017, IBM's Cognitive Legal AI Group partnered with Integra Ledger, a permissioned blockchain for the global legal community, to launch the World NDA Project. The initiative leverages both AI and blockchain by adding NDAs to the Integra permissioned blockchain, along with key identifier information, to provide a single, secure version of the NDAs across all involved parties. IBM Watson then delivers insight into that data, bringing AI capabilities to provide further valuable analysis of the information on the blockchain.
While blockchain does not seem to have spurred the market competition that we have seen around AI thus far, Hoffman believes that there is more competition soon to come once the potential of blockchain is fully realized. As this column has mentioned in the past, many people's first association with blockchain is cryptocurrency — but there is a wide variety of applications for blockchain outside of cryptocurrency that have yet to be explored. "There are several other areas outside of law — such as financial services and supply chain — that make sense for blockchain as well," said Hoffman.
"In the end, what we're all looking for is a single source of truth that cannot be disputed or altered without other parties' knowledge, and that's exactly what blockchain can deliver," said Hoffman. "Within the legal industry, a lot of stakeholders are beginning to recognize that."
While it may be some time before many law firms are using blockchain with regularity, it is evident that there are forces at work to spur practical applications of the technology within the legal industry. In other words, adoption may not be as far away as we think.