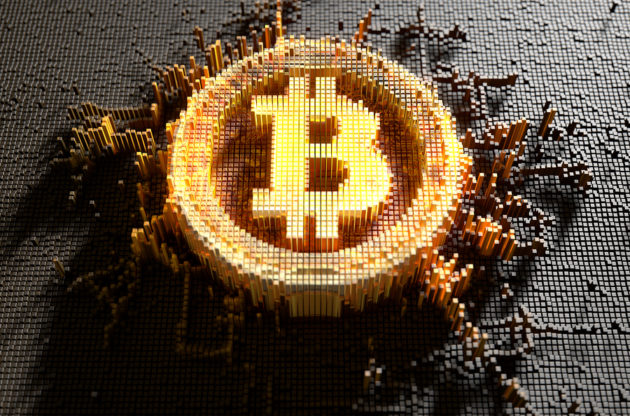 A city in the U.S. has passed the country's first ban on cryptocurrency mining after residents saw their electricity bills go up, sometimes by $100 or $200.
Plattsburgh, N.Y., passed an 18-month moratorium on cryptocurrency mining, a laborious process that requires an enormous amount of energy to accrue digital tokens, like bitcoin. Plattsburgh Mayor Colin Read told Motherboard that his town has "the cheapest electricity in the world" because of its proximity to a hydroelectric dam. That cheap power has apparently attracted cryptocurrency miners, who pushed Plattsburgh passed its monthly electricity allotment. That forced the city's utility to purchase power on the open market, driving the electricity bills of its citizens up, Motherboard reports.
The city isn't alone in attracting this activity. A recent investigation by Politico detailed the impact of bitcoin mining on Wenatchee, Wash., where the Columbia River offers similarly cheap electricity.
Plattsburgh lawmakers are the latest attempting to regulate cryptocurrency, a complex, emerging technology often described as a "Wild West" because regulators haven't had time to wrap their heads around it yet. The largely unregulated market is coming under new scrutiny because of the growing cryptocurrency mania of the past few months. Comedian John Oliver even made the topic his main story in a recent episode of "Last Week Tonight," warning viewers to exercise caution.
A byproduct of cryptomania of particular concern to regulators is what's called an Initial Coin Offering or ICO. Like an Initial Public Offering, an ICO is a tool for companies to raise money. But unlike traditional methods of fundraising an ICO typically doesn't exchange shares of the company for cash. Instead, a company will sell crypto coins in exchange for cash, promising buyers they can use the tokens for services or products later on.
Because ICOs are new and regulations governing them are immature at best, they are ripe for exploitation, as scammers proved this week by making off with more than $2 million.
The U.S. Securities and Exchange Commission fired a warning shot, cautioning investors about ICO scams last summer. Earlier this month, the SEC subpoenaed TechCrunch founder Michael Arrington's cryptocurrency investment fund as part of a broader investigation, CNBC reported. China has banned ICOs outright while other countries are wading into the regulatory pool. The issue becomes even more complicated when taxes come into play, as governments haven't decided whether to classify these coins as a true currency or an asset.
Some companies, like Seattle-based Strix Leviathan, are attempting to normalize cryptocurrency trading. The company, which announced $1.625 million in funding Thursday, has created a cryptocurrency trading and management service designed to provide institutional traders — JP Morgan, Goldman Sachs, etc. — with automated tools to trade cryptocurrency across various exchanges. But cryptocurrency trading is still "very immature," Strix Leviathan founder Jesse Proudman told GeekWire when the startup announced its fundraising round.
Proudman, who sold his previous startup Blue Box to IBM in 2016, expects 2018 to be the year that cryptocurrency regulation comes into focus.
"That will bring a considerable amount of institutional capital into these markets," he said.
Despite regulatory uncertainty and instability, investors remain bullish about cryptocurrency. It took Proudman and his co-founders just six weeks to close their investment round. Strix Leviathan is hardly an outlier — 179 venture capital investors in the U.S. participated in at least one crypto startup deal in the past two years.