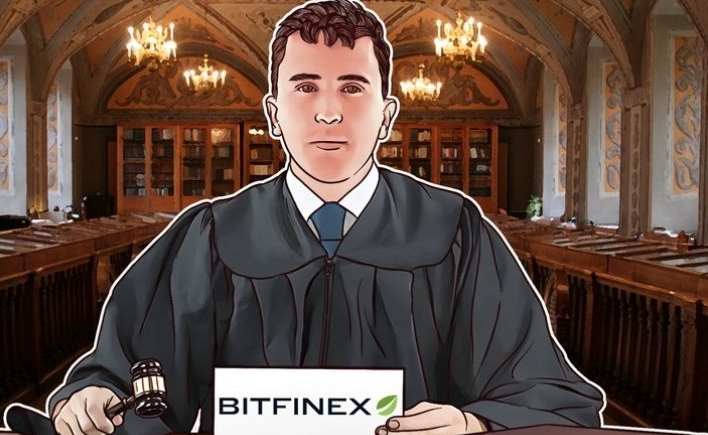 Anonymous blogger Bitfinex'ed, who markets his or her blog as a place for "exposing possible fraud by largest Bitcoin exchange, Bitfinex/Tether," has reportedly hired D.C.-based lawyer Steven Palley as part of a potential legal battle between the blogger and the exchange.
Bitfinex is currently the third ranked exchange by volume over a 24 hour period according to data from CoinMarketCap, trading a total of around $987 mln by press time.
When reached for comment, Palley declined to give a statement due to security concerns. Palley was able to confirm that the following is an accurate excerpt from a letter he sent to Bitfinex legal council Stuart Hoegner:
As you know, threats have been made and continue to be made against @bitfinex'ed. If we learn that your client is directly or indirectly responsible for these threats, or if any harm should take place to @bitfinex'ed as a result of these threats, there will be legal consequences."
Neither Bitfinex nor Hoegner had responded to requests for comment by press time.
In December of last year, Bitfinex claimed it had begun pursuing legal action against its critics, including the anonymous blogger Bitfinex'ed. Bitfinex'ed's problem with the exchange, as detailed on the blogger's Medium page, is Bitfinex's relationship with Tether, a US-dollar backed cryptocurrency.
Tether and Bitfinex share leadership, and both entities were served subpoenas by US regulators in December of last year, reportedly as part of a "routine" query into Tether's legal providence.
Both Tether and Bitfinex have since run into controversy due to what critics see as a lack of transparency of the USD tether reserve, which they believe does not equal the amount of Tether printed. A promised third party audit has as of yet failed to materialize after Tether dissolved ties with its auditor in January of this year.
A study released in mid-February reported that while it is actually likely that there is a sufficient amount of cash reserves — allegedly held in a Puerto Rican bank — for the amount of Tether currently in circulation, the currency faces the problem of being shut down due to the difficulty of adhering to anti-money laundering laws with its current structure.