Globalization is making the world more interconnected while technology is advancing at an incredible rate, creating new markets and investment opportunities almost every day. It's difficult to keep up with growth trends and navigate economic headwinds, but if you can sift through the chaff and zero-in on the diamonds in the rough, you could make a killing on investments in 2017.
There are some noticeable trends in the fastest growing industries and an upsurge in healthcare is one. Find out which industries to invest in so you can try to make more money in 2017.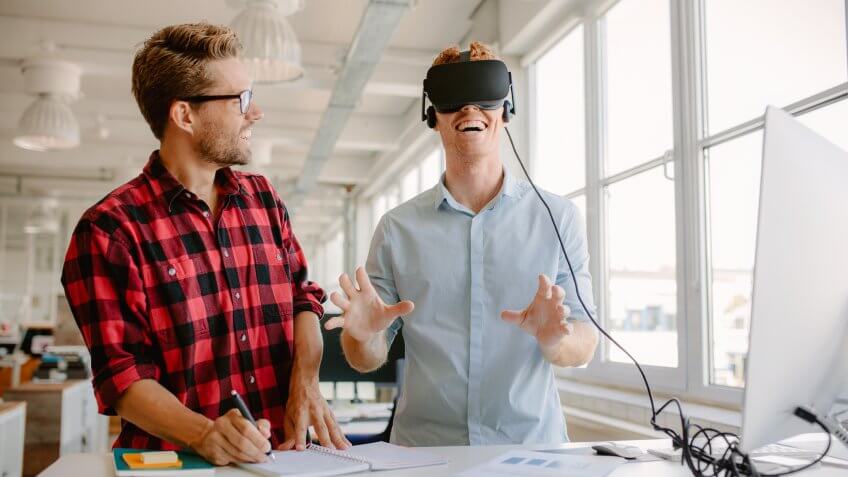 1. Virtual Reality
Virtual reality broke serious ground in 2016 with the introduction of mainstream VR hardware such as Oculus Rift headsets. Based on the industry's current strength and projected future growth, it looks like a good investment for 2017.
The virtual reality market is projected to grow its estimated $500 million global market size in 2016 to $1.7 billion in 2017 — and increase that to $24.5 billion in 2020 — according to Statista, an online statistics portal. Meanwhile, the industry's revenue shot up from a mere $90 million in 2014 to a projected $4.6 billion in 2017.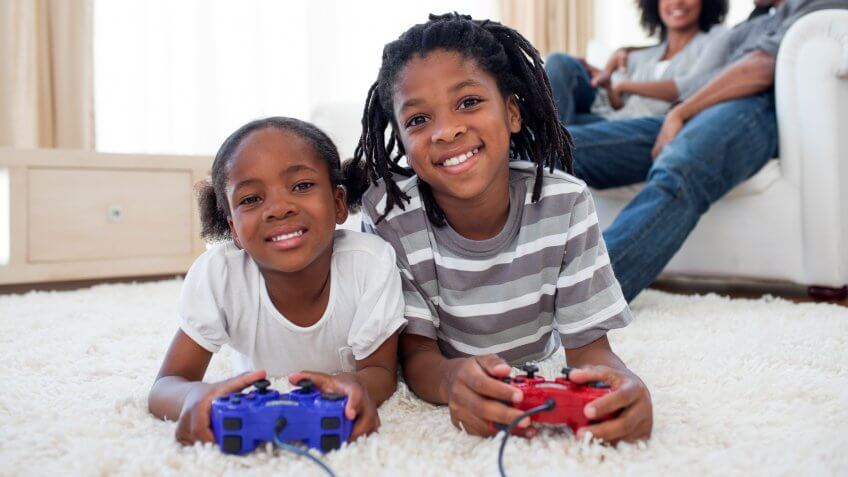 2. Video Games
Virtual reality is impacting the video game industry directly now that it has spread to mass audiences. With the introduction of the first high-end, consumer-ready VR headsets from Oculus, Sony and HTC, video games will likely undergo another revolution.
Virtual reality will likely be adopted on a limited level by serious gamers in the beginning, according to PWC. However, as the quality of the experience advances and number of VR devices increases, the video game and virtual reality complex will drive greater consumer sales in 2017 and 2018.
Consumer sales are not the only factor contributing to the fast growth of the video game industry. Ongoing technological innovations and new industry ideas are creating more opportunities for advertisers to make money from video games through multiple revenue channels.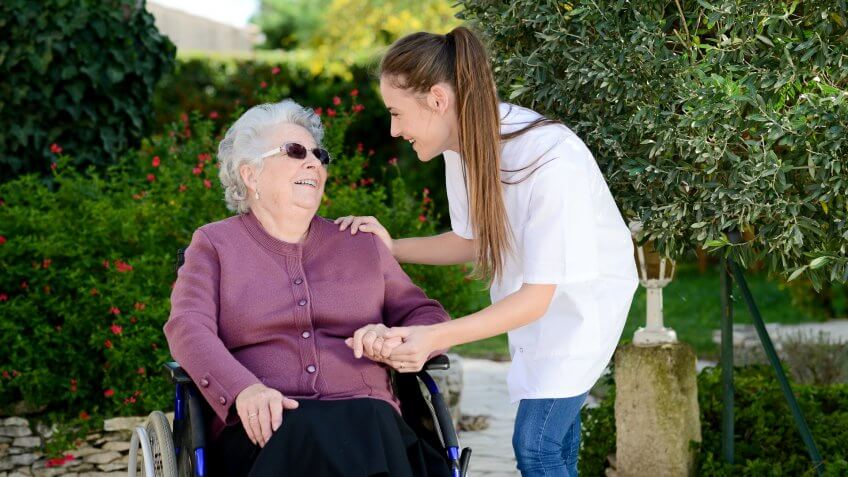 3. Elderly Healthcare Services
At-home healthcare might be the new gold rush in the U.S. The Bureau of Labor Statistics predicts that the number of people employed in home healthcare services will increase by 60 percent from 1.2 million people in 2014 to 2 billion by 2024.
Investing in home healthcare services is a sound plan because baby boomers, who represent a large segment of the population, are getting old. The American population age 65 and older will double by 2050, and more than two-thirds of that population — or 84 million people — will likely require long-term care, according to the Census Bureau.
Linked to home healthcare services, the growth of elderly community care hinges on that huge baby boomer population, too. With an estimated 843,200 people employed in the industry in 2014, community care facilities for the elderly should almost double by 2024 and employ close to 1.3 million, according to the BLS.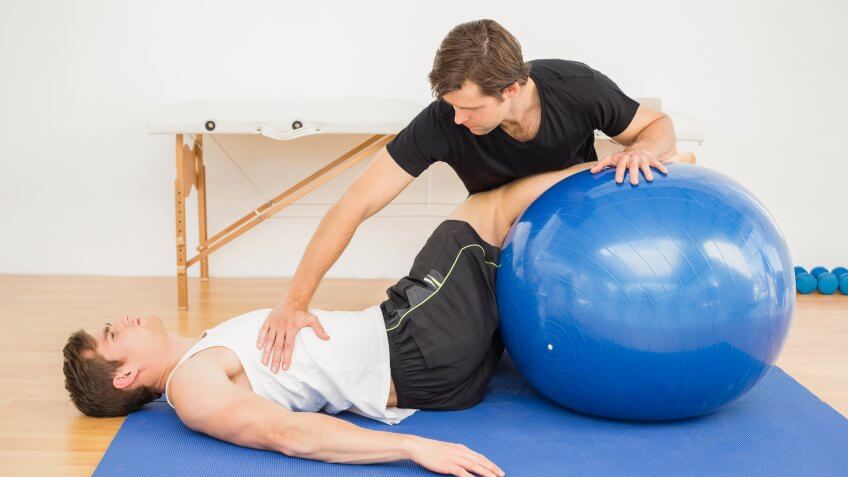 4. Physical Therapy
Outpatient rehabilitation is a key part of the booming and costly healthcare industry. There are more than 100,000 physical therapy practices in the U.S. today, and successful practices can earn profits as high as almost 11 percent, according to Viking Mergers and Acquisitions. With the U.S. population aging and becoming more sedentary, good returns are likely to be had on investments in the physical therapy arena.
Industry employment growth is another auspicious sign for investors. In addition to the number of physical therapists experiencing growth, there will also be a major increase in the number of physical therapist assistants and aides, according to the BLS. By 2024, these three occupations should increase their numbers of employees by more than 30 percent.
If you're interested in investing in the physical therapy industry, consider the stock market. For instance, U.S. Physical Therapy, Inc. is a publicly traded "outpatient physical therapy pure play provider" — meaning it focuses on only one product. U.S. Physical Therapy's performance on the stock market has been impressive: It rose by more than $50 per share — from $20.40 to more than $70 — from 2012 to 2017.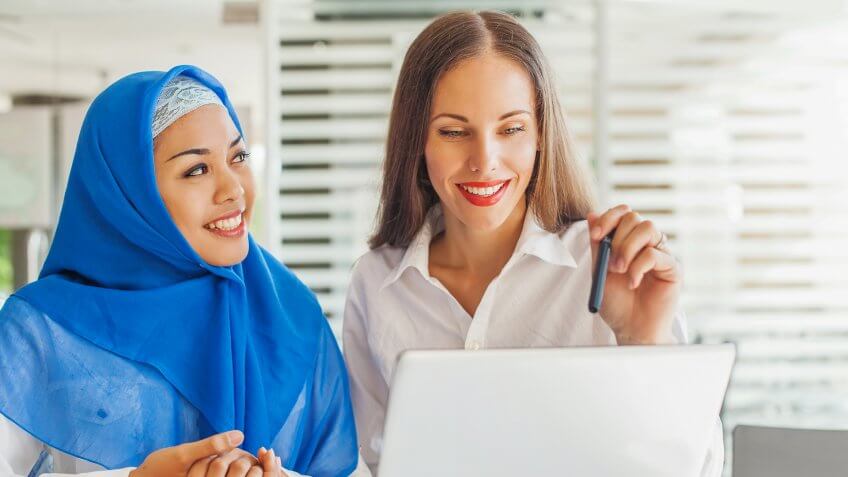 5. Translation and Interpretation Services
The U.S. has always been a melting pot of cultures and languages — in fact, Americans speak more than 350 languages in their homes, according to the Census Bureau. With increasing globalization, multilingualism in business is more crucial than ever to success in the future.
If you need more than linguistic trends to convince you to invest in translation services, look at Google and Skype. Both companies are aggressively expanding their translation capabilities, according to The Christian Science Monitor. One of the key reasons they're doing that is because global consumers and internet users want personalized service — and that means communicating in their language of choice.
Employment numbers in the translating industry seem to support Google and Skype's efforts. The number of jobs in the industry should see a 30 percent increase by 2024, according to the BLS.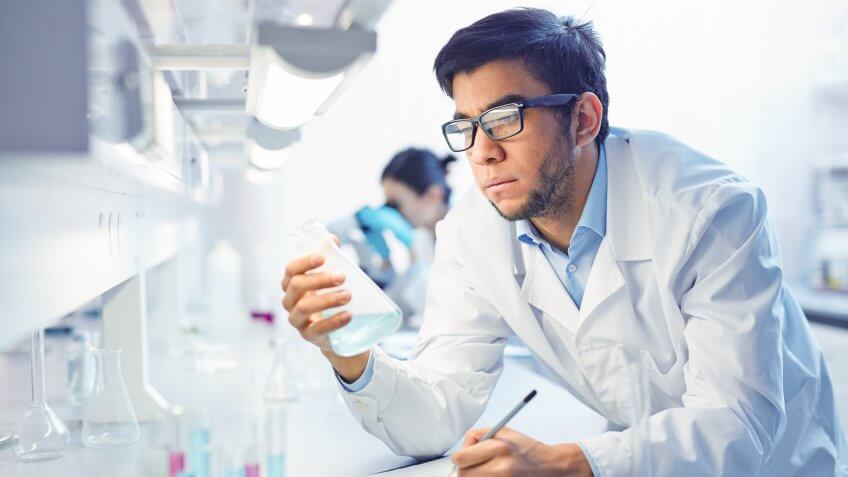 6. Biotechnology
Biotechnology had a good five-year run, then ran into trouble in 2016. Experts think that biotech will bounce back in 2017 — especially now that the presidential election is over, because it likely caused some volatility, according to Investing News.
Hillary Clinton had been a critic of biotech stocks throughout the election. With Trump's victory, biotech stocks and funds have rebounded already, according to Forbes.
Investing in biotech is also a good bet for the future because it's linked to pharmaceuticals, and as Americans grow older, their use of prescription drugs tends to increase. Thus, demographic trends and politics make biotechnology investments shine for 2017.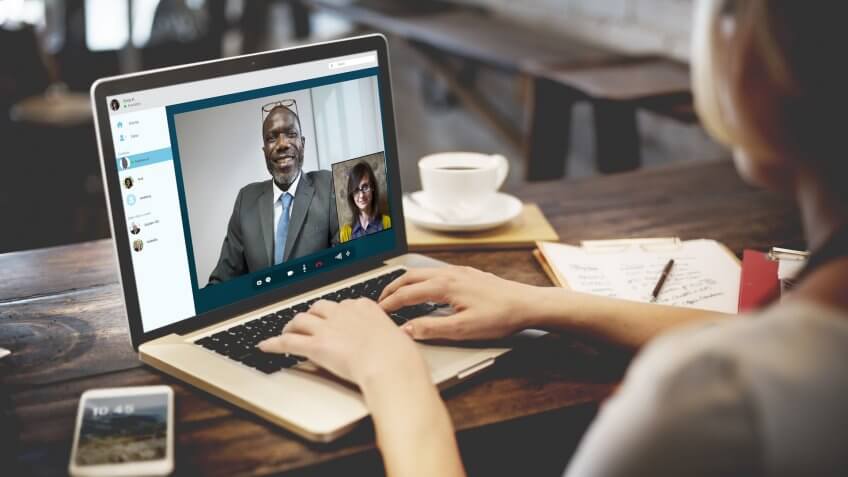 7. VoIP
Voice over Internet Protocol has enjoyed an increase in demand over the years. The global demand for VoIP services equaled more than $83 billion in 2015 and is projected to exceed $140 billion by 2021, according to a Zion Research report. Furthermore, the compound annual growth rate for the industry is estimated to come close to 10 percent.
VoIP might be a good investment in the new year because many companies are adopting its use as it's easy to set up and maintain and requires little technical skill. VoIP appeals to the average consumer because it includes typical phone features, like conference calls and call hold. It also makes sense for businesses because of its cost efficiency, capacity to scale and high-quality technical support from its providers, according to Whatech.com.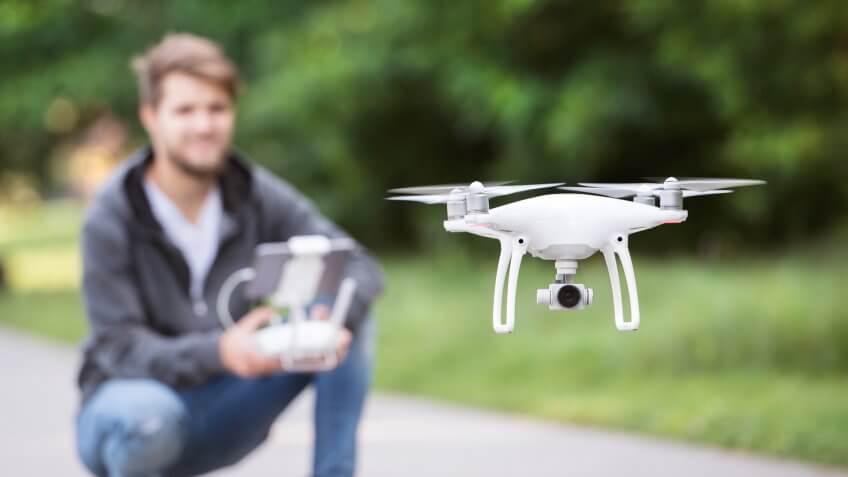 8. Drones
Investing in drones could be a wise choice in 2017: The emerging global market for drones is valued at roughly $127 billion, according to a PricewaterhouseCoopers LLP study. A wide variety of related industries accounts for this $127 billion, including the addressable market value of drone application to infrastructure, which is $45.2 billion; transport, which is $13 billion; and mining, which is $4.4 billion.
Drones have a wide range of applications because they serve a variety of functions. And each industry has diverse needs that require different types of drone functions. For instance, researchers have developed an artificial intelligence that can defeat human pilots in combat, according to Forbes, which is likely a good military application.
To invest in drones, you might choose a major, publicly traded drone company. However, notable public drone firms — like GoPro — have been taking a beating recently on the stock market. Consider investing in drone technology and components instead of big-name manufacturers. Check out firms like Ambarella, a company that produces high-definition video chipsets, which are crucial components for many drone cameras.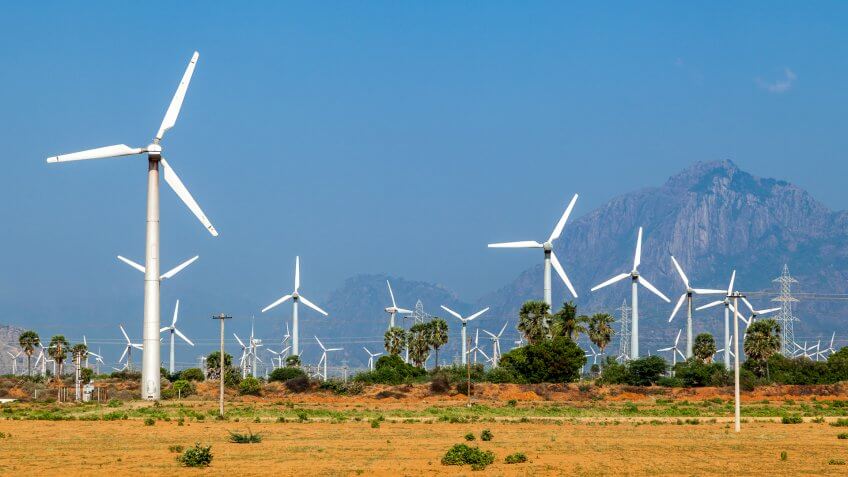 9. Green Energy
The green energy industry has been ramping up the number of people it employs. Wind turbine service technician jobs should increase by 108 percent from 2014 to 2024, according to the BLS. And solar photovoltaic installers are expected to grow by close to 25 percent over the same time period.
Wind power has become increasingly popular because it's inexpensive to produce. The amount of electricity it has produced has doubled four times since 2000, according to a Bloomberg report. In addition, the U.S. has become the world's top wind energy producer, according to the American Wind Energy Association.
Investors haven't missed green energy's increased application and usage. In 2015, wind power comprised 4.7 percent of the electricity generated in the U.S., according to the U.S. Energy Information Administration's latest information. That percentage is expected to grow, which means investing in wind energy could be an excellent plan for 2017.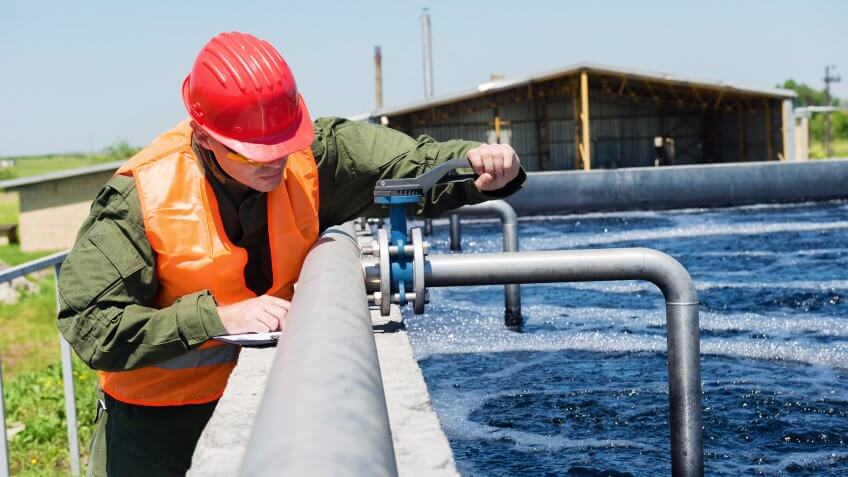 10. Water and Water Treatment
Investing in water and water treatment technology could net you good, long-term returns as the world's population grows. Fresh water is already scarce and will continue to run out, leaving a projected 1.2 billion people living in regions where water is in short supply, according to the United Nations Department of Economic and Social Affairs.
Water treatment is central to maintaining the world's population of drinkable, fresh water. Many industrial processes also require freshwater, which highlights the importance of water treatment systems.
Government regulations are another incentive to invest in water and water treatment. Processes during oil and gas production often bring trapped water to the surface, which is called produced water. Regulations require businesses to treat produced water, a trend that's providing more opportunities than ever before for companies in the produced water treatment systems market.