Evergrande's stock price has more than tripled this year

Almost all shares available for lending 'spoken for': Markit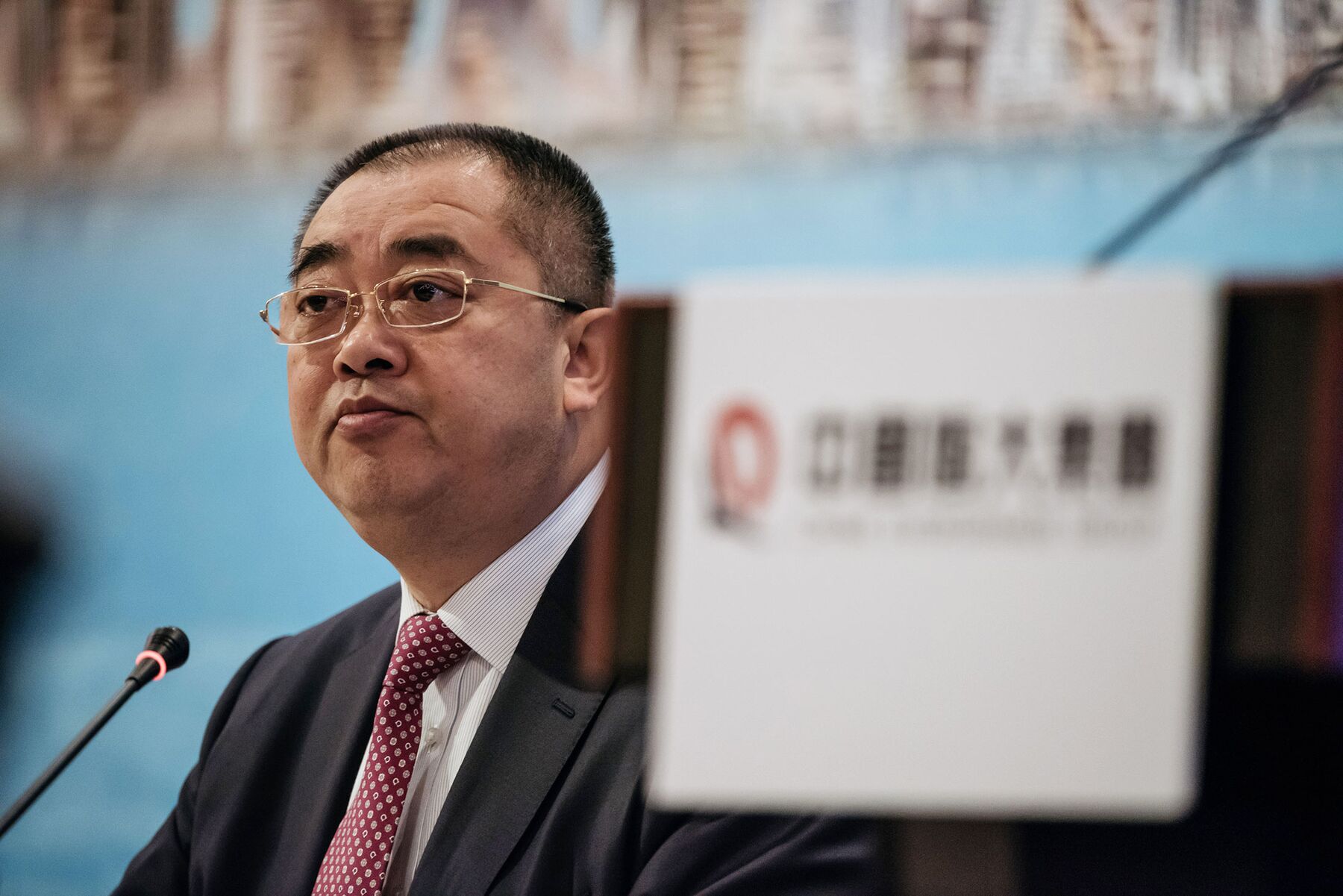 China Evergrande Group's astonishing share rally has resulted in the world's most painful short trade this year. To add insult to injury, bearish investors are paying higher fees to get crushed.
Top News: Bullfrog Gold Raises $816,000 Of Equity To Advance Its Nevada Gold Project
Fees to borrow shares of the Hong Kong-listed Chinese developer for shorting have surged by more than five times since January to about 10 percent and have doubled since Evergrande started buying back shares in late March, according to Simon Colvin, a London-based analyst at IHS Markit Ltd. Evergrande shares available for lending have "nearly all been spoken for," Colvin wrote in an email, resulting in higher borrowing costs.
Evergrande shares have more than tripled this year, hurting short-sellers and baffling even some of the most bullish stock analysts. Part of the sharp rally can be explained by Evergrande's plan to raise money from strategic investors ahead of a planned backdoor listing on the mainland and speculation that the developer will benefit from rising home sales in smaller Chinese cities. A buyback spree has also propelled a 123 percent jump since late March — when short interest started climbing from a low point.
"I wouldn't recommend investors to short Evergrande because of the strong momentum. It's too risky," Raymond Cheng, Hong Kong-based analyst at CIMB Securities Ltd., said by phone. "The momentum will remain strong until the backdoor listing is completed and after that there might be some share price correction."
Don't Miss: Is This Tiny Gold Mining Company The Next Big Thing?
Evergrande soared as much as 27 percent to an all-time high on Monday, while peers such as Country Garden Holdings Co. and Sunac China Holdings Ltd. advanced more than 10 percent. The acceleration in gains is raising questions, with JPMorgan Chase & Co. saying in a note received Friday that Evergrande's business model isn't sustainable.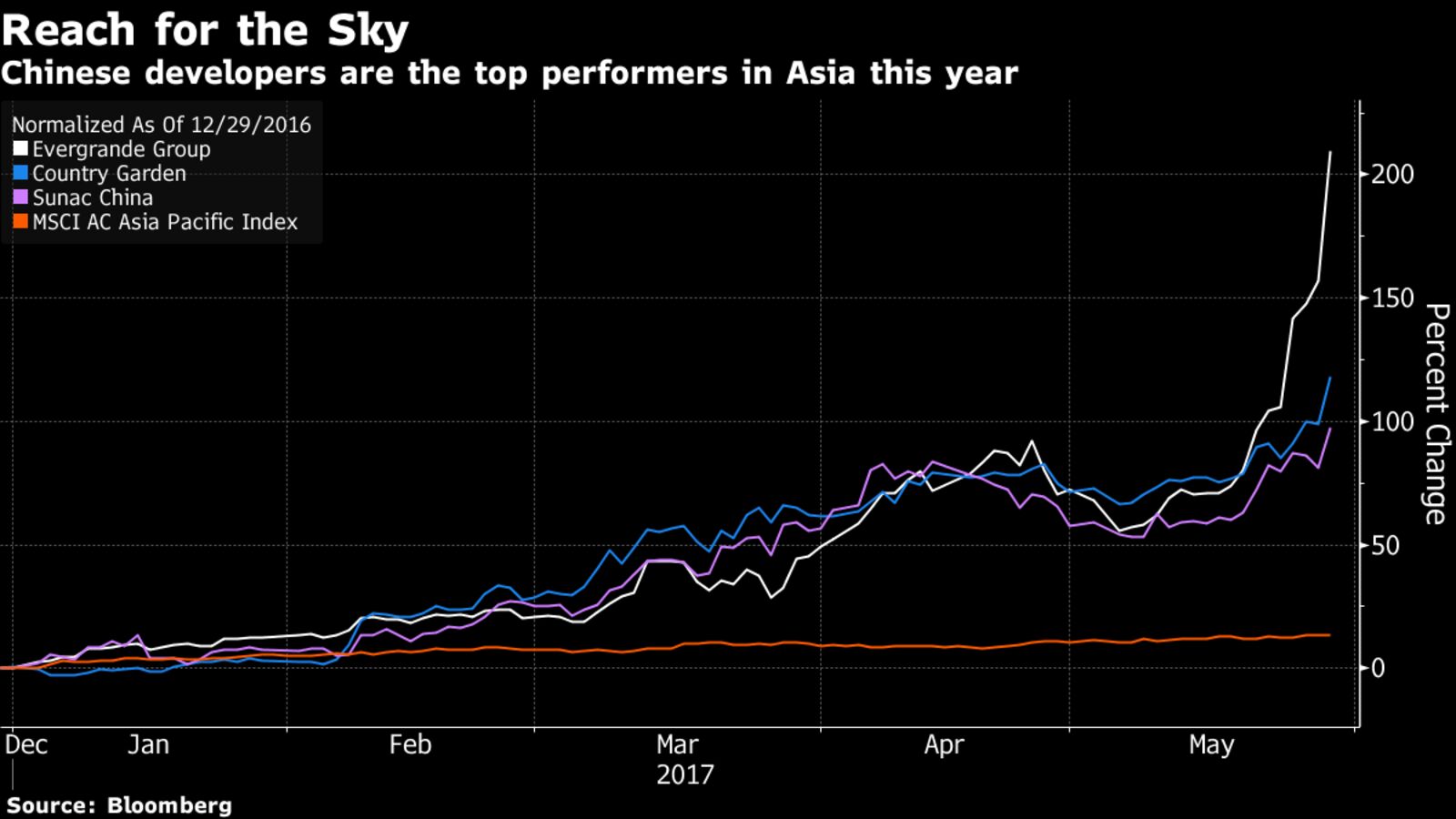 The pressures on short-sellers are mounting as investors are covering their bearish positions, said Citigroup Inc. analyst Oscar Choi, which could be contributing to higher demand for Evergrande shares. In a typical short sale, investors borrow shares and sell them with the expectation that the price will decline. In a successful trade, the investors later buy the shares back at a lower price to return to the lender, or cover the short, so they can pocket the difference.
Also see: Is this the end to banking as we know it?
After Monday's rally, Evergrande's share price increase is the biggest among major short targets worldwide, which include companies with a market value of at least $1 billion and short interest tracked by Markit of at least 10 percent, according to data compiled by Bloomberg. The only other wager that has inflicted pain of a similar magnitude is a bearish trade on Applied Optoelectronics Inc., whose shares advanced 205 percent this year, the data show.
Still optimistic
Evergrande trades at a record 36 times reported earnings, more than double the valuations of Country Garden and Sunac, while Monday's gain alone added $5.3 billion to its market value. Bearish bets accounted for 20.7 percent of its free float on May 25, according to IHS Market data, while its share price is 118 percent higher than consensus analyst estimates for the next 12 months.
Some analysts are still optimistic. Morgan Stanley analyst John Lam, one of the most bullish analysts on Evergrande with an overweight rating on the shares, has a street high price target of HK$12, according to data compiled by Bloomberg. Lam cited moves by Evergrande's management to raise its second-round strategic investment target to 30 billion yuan from 15 billion yuan.
Lam expects Evergrande to lower its net gearing to 237 percent by the end of this year, from 432 percent at the end of 2016, according to a May 23 note. Evergrande's six-month financial results, which will be released in August, is another potential catalyst for the share price, according to Morgan Stanley.